Entrance zone
Originally the corridor was around a central wardrobe and accessed from both sides. By changing the layout, we made the central wardrobe accessible from one side and closed off the other side of the corridor with furniture. The furniture divided the corridor in half, where we created a small closet to the kitchen and the other part of the corridor as an access road to the guest room.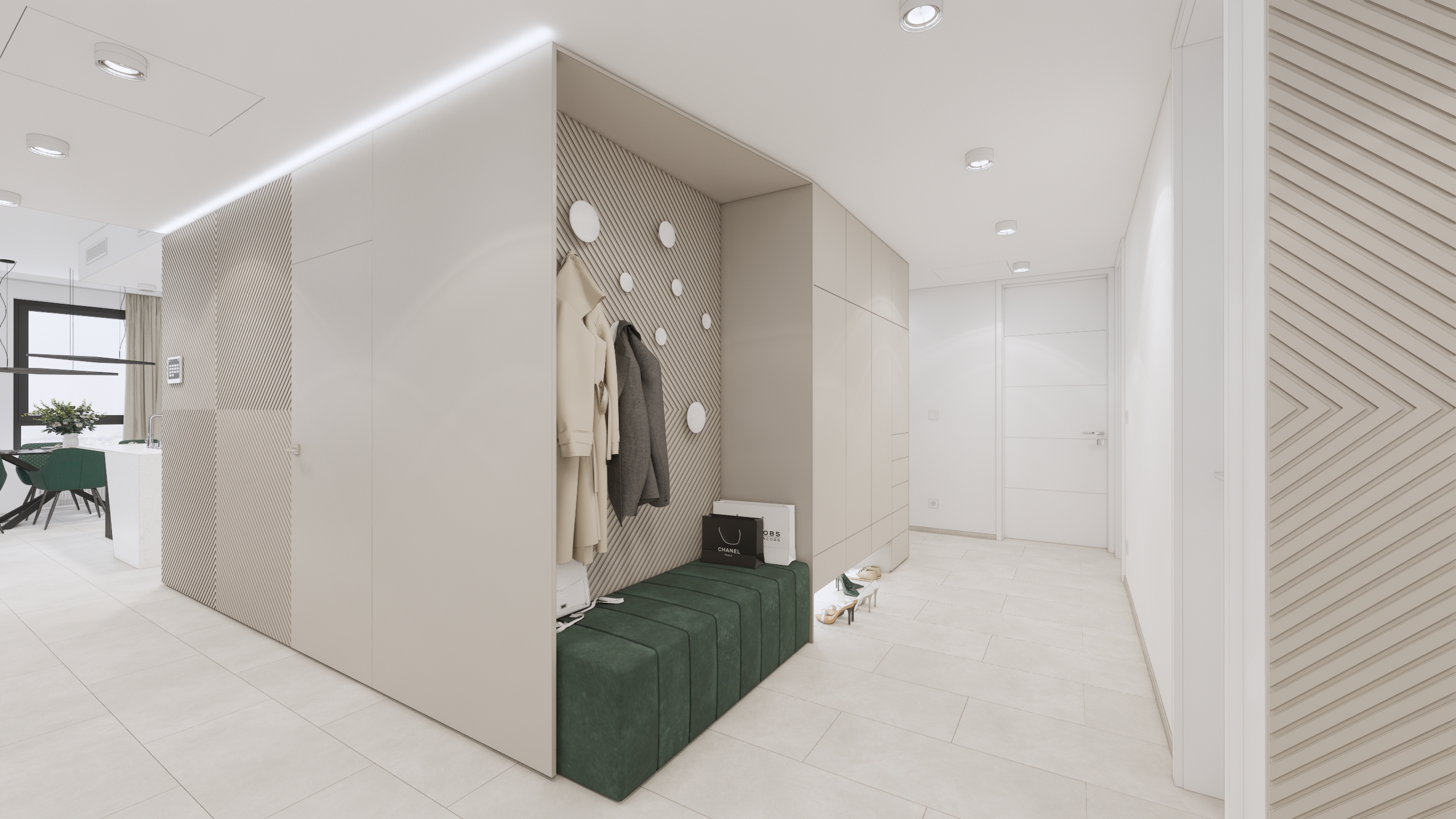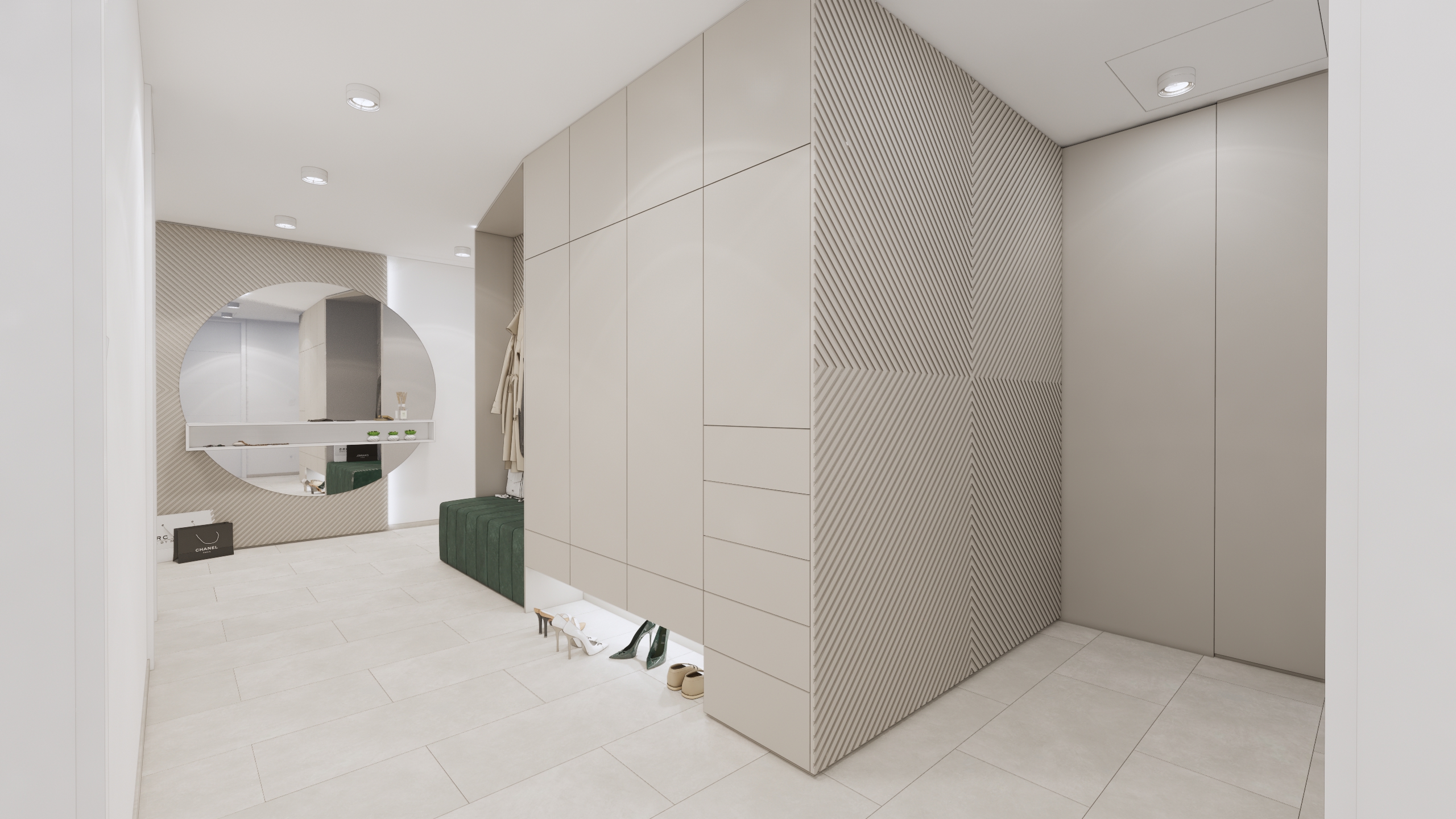 Central wardrobe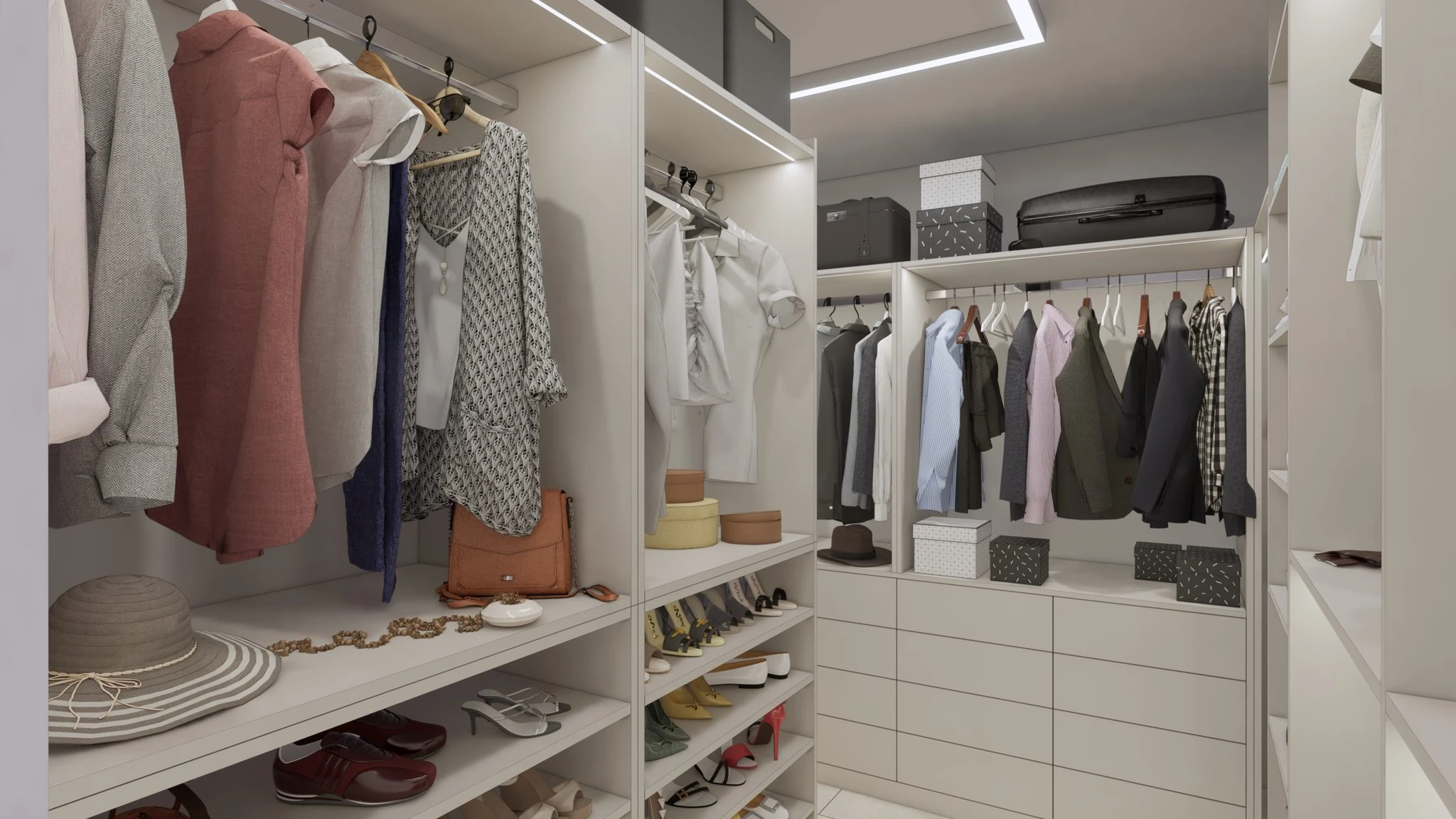 Day zone
The living area consists of: living room, kitchen, dining room and relaxation area. The rooms form one large open space, but at the same time their functional areas are clearly defined in the space. The living room is designed with an open area in which greenery in pots is placed in the summer time. In winter, this same space is reserved for the placement of a Christmas tree.
Living room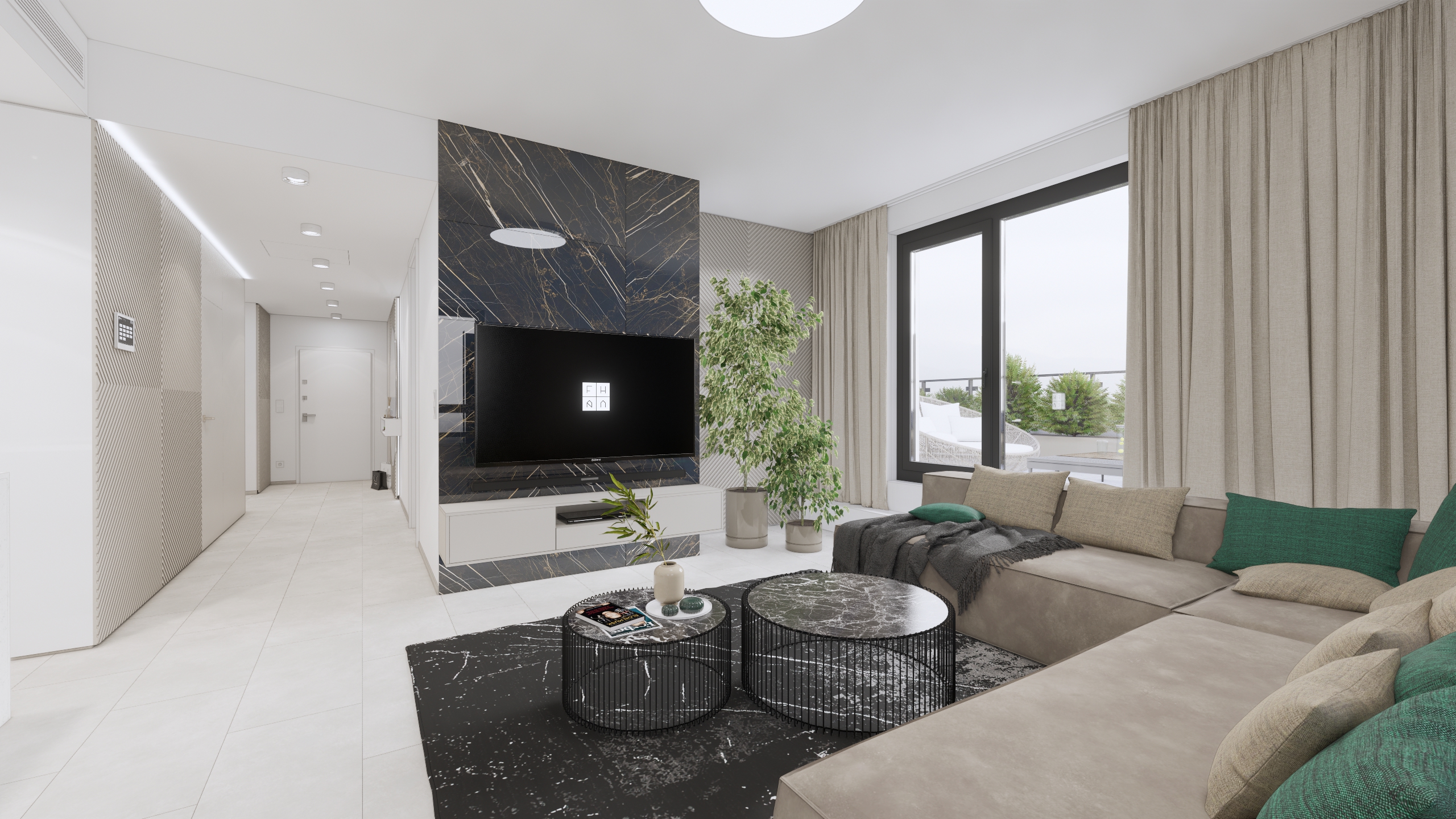 Kitchen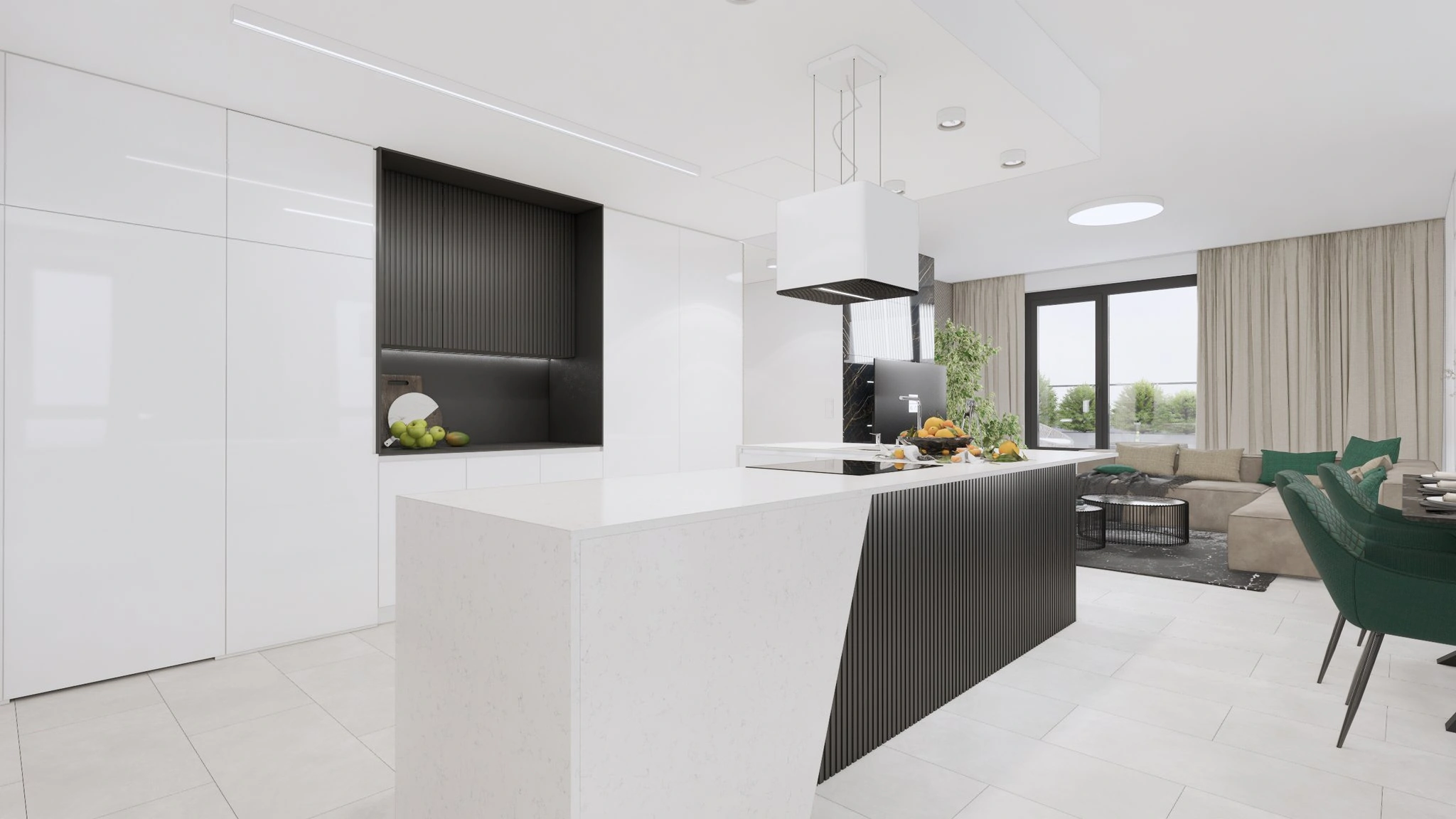 Canteen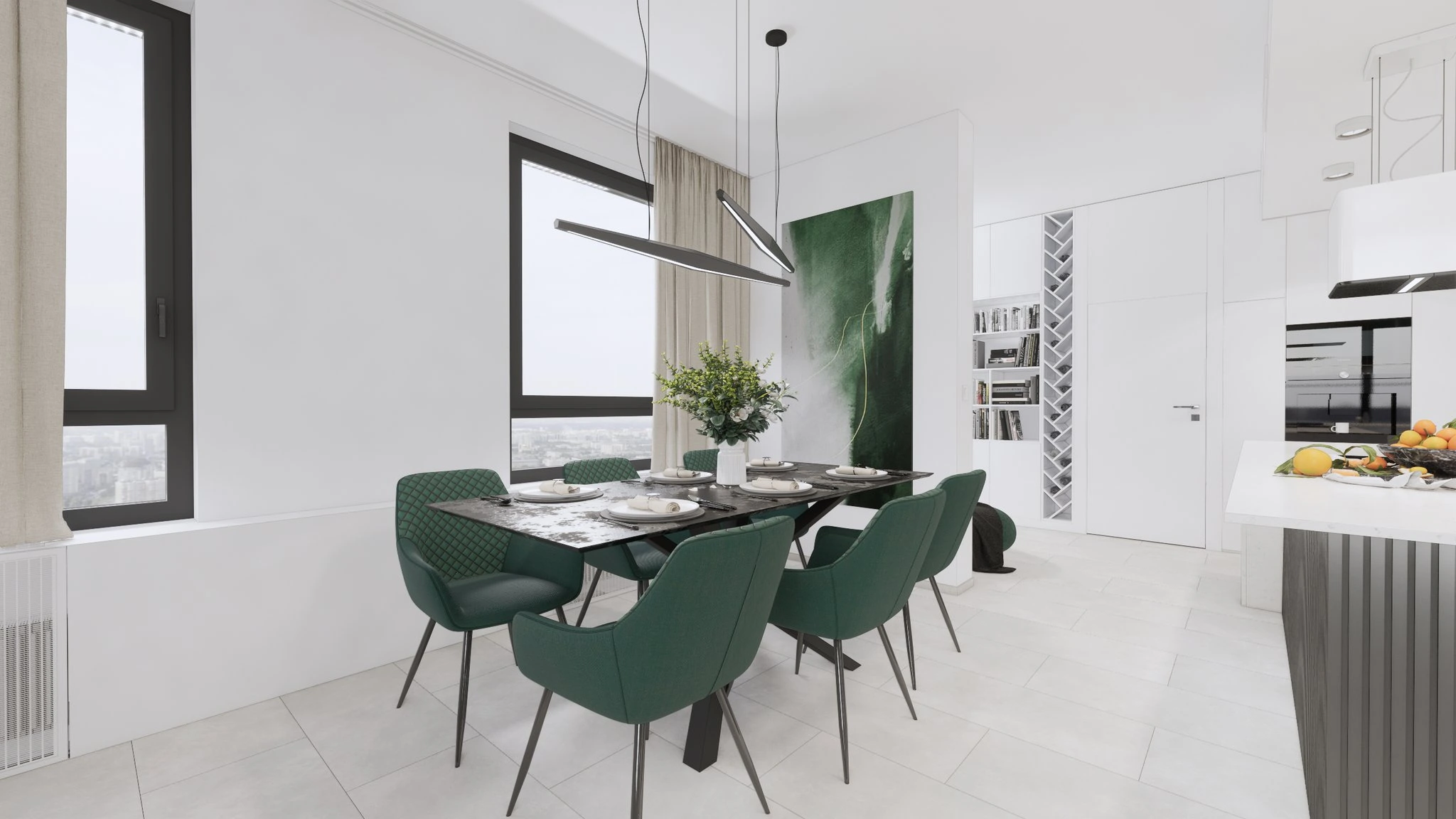 Relaxation corner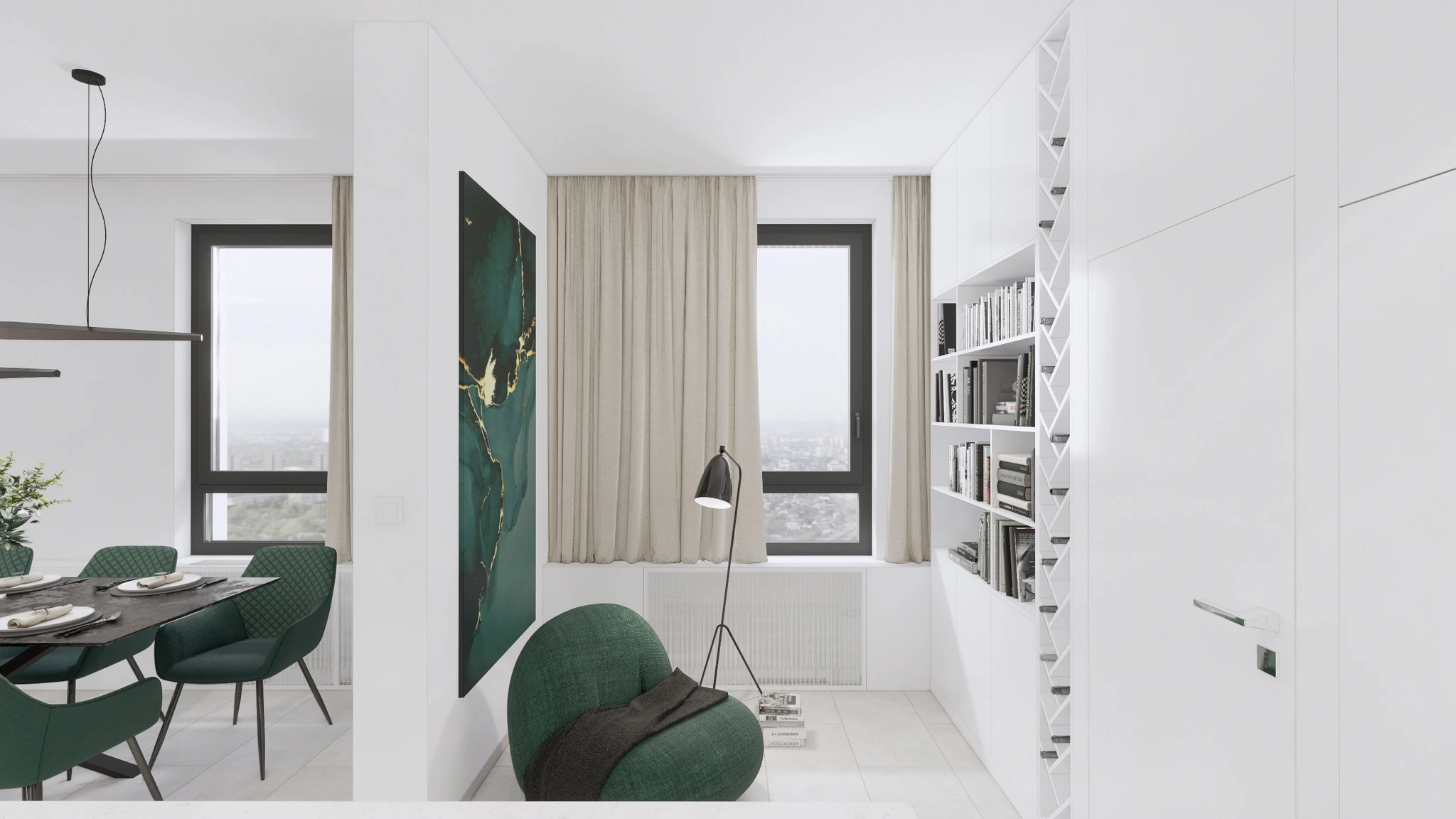 Shared bathroom and toilet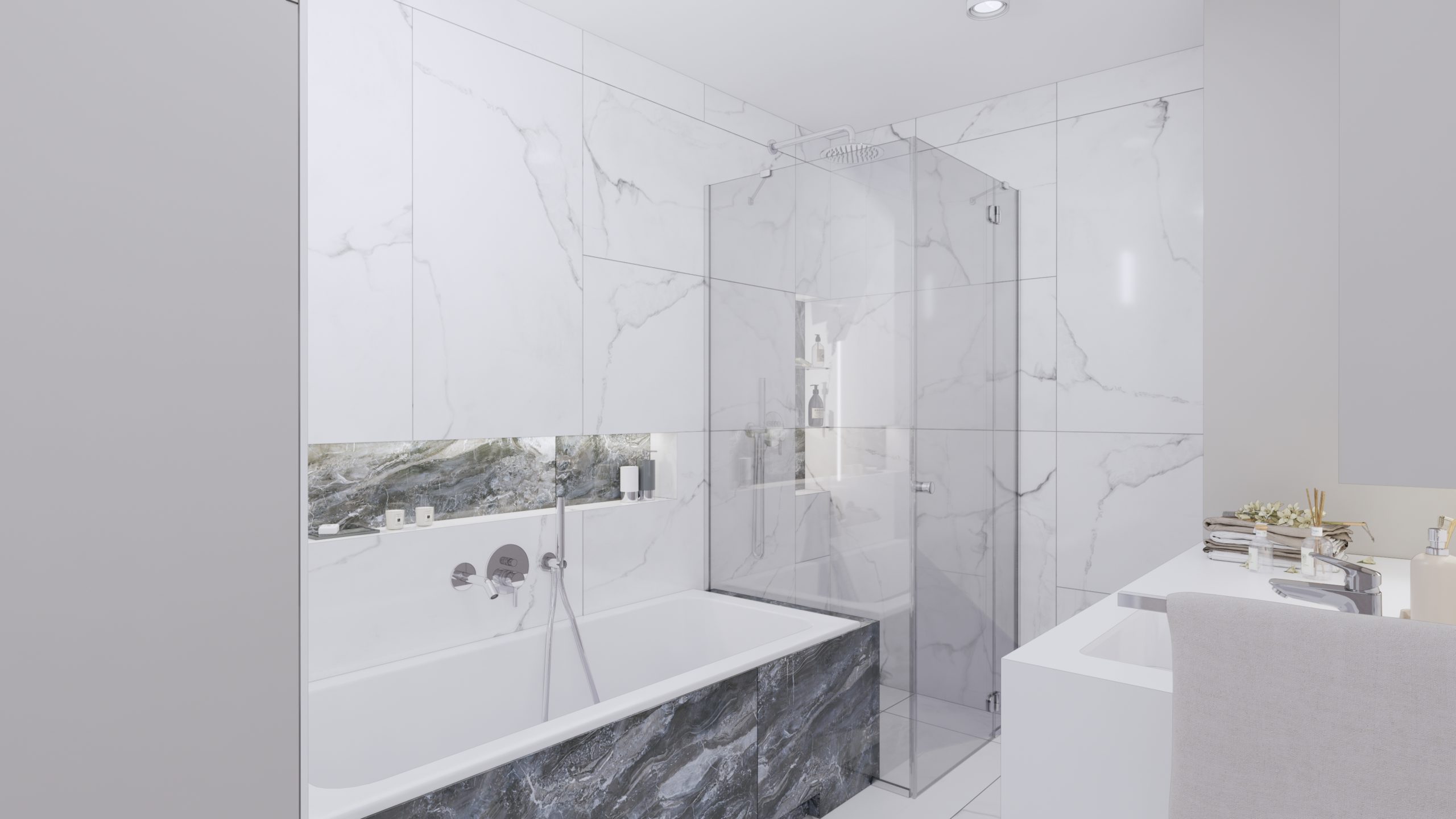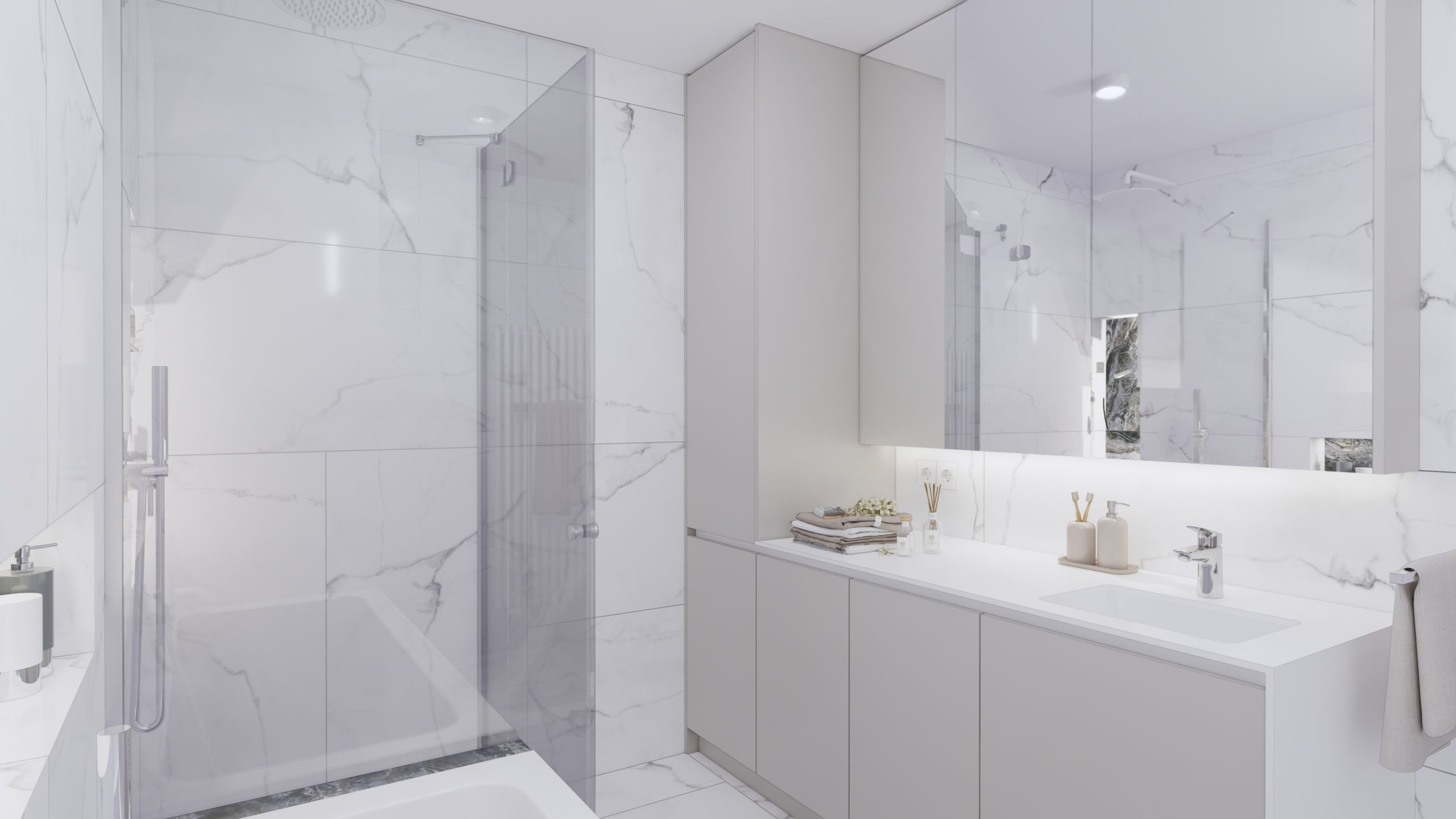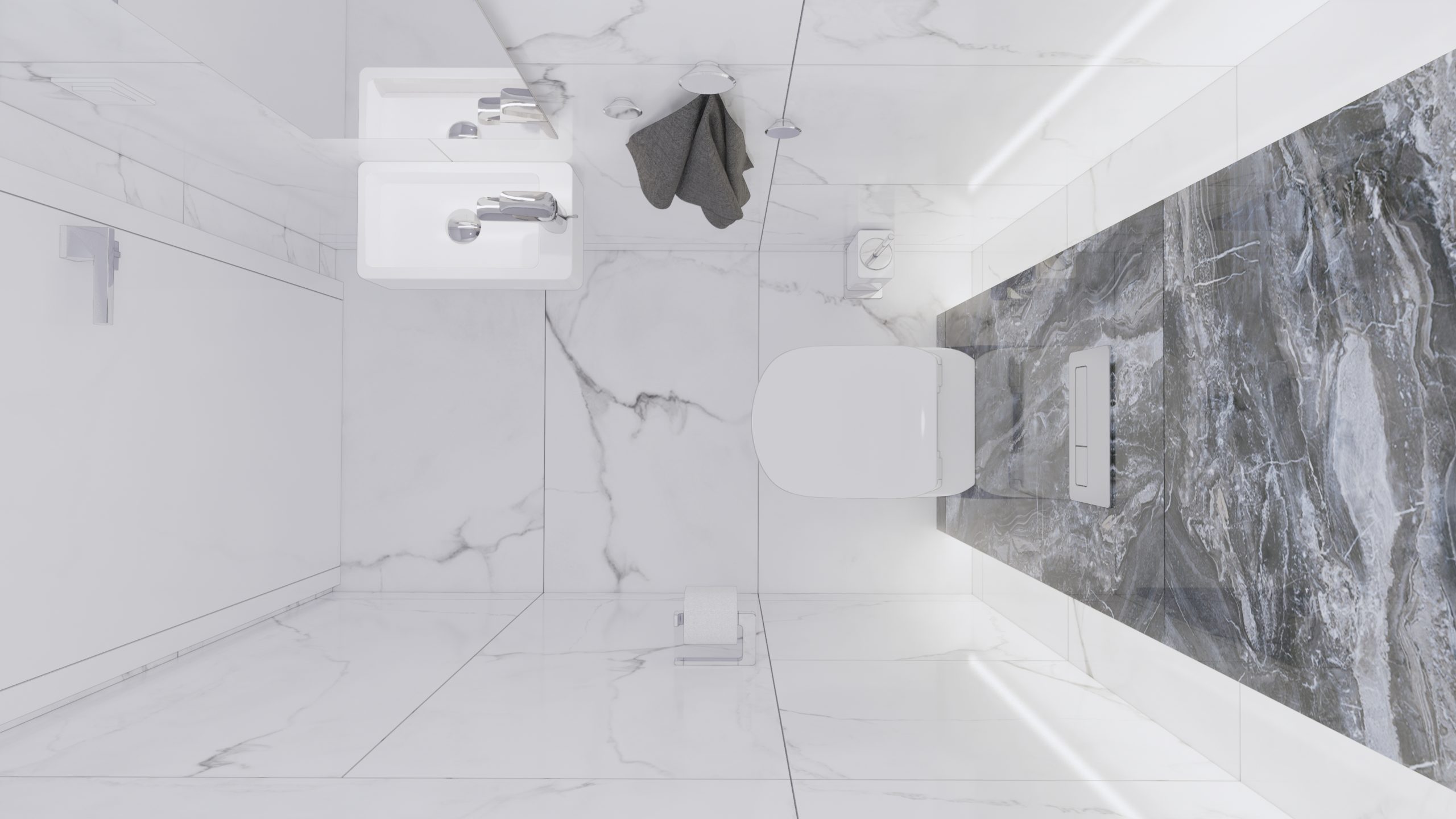 Night zone
The night zone consists of: a children's room for an older child, a children's room for a younger child, a guest room, a parents' bedroom with an en-suite bathroom.
Children's room for an older child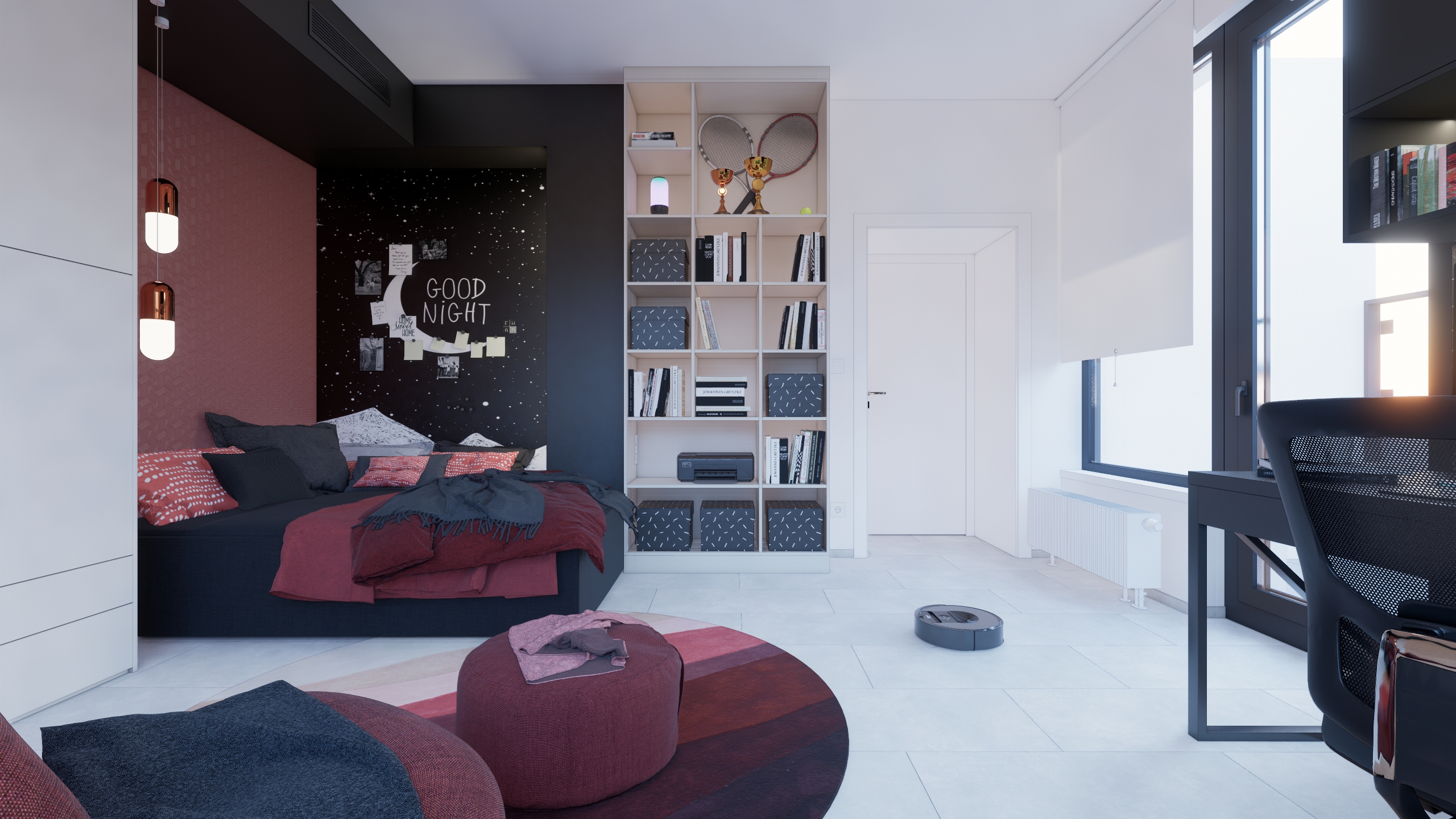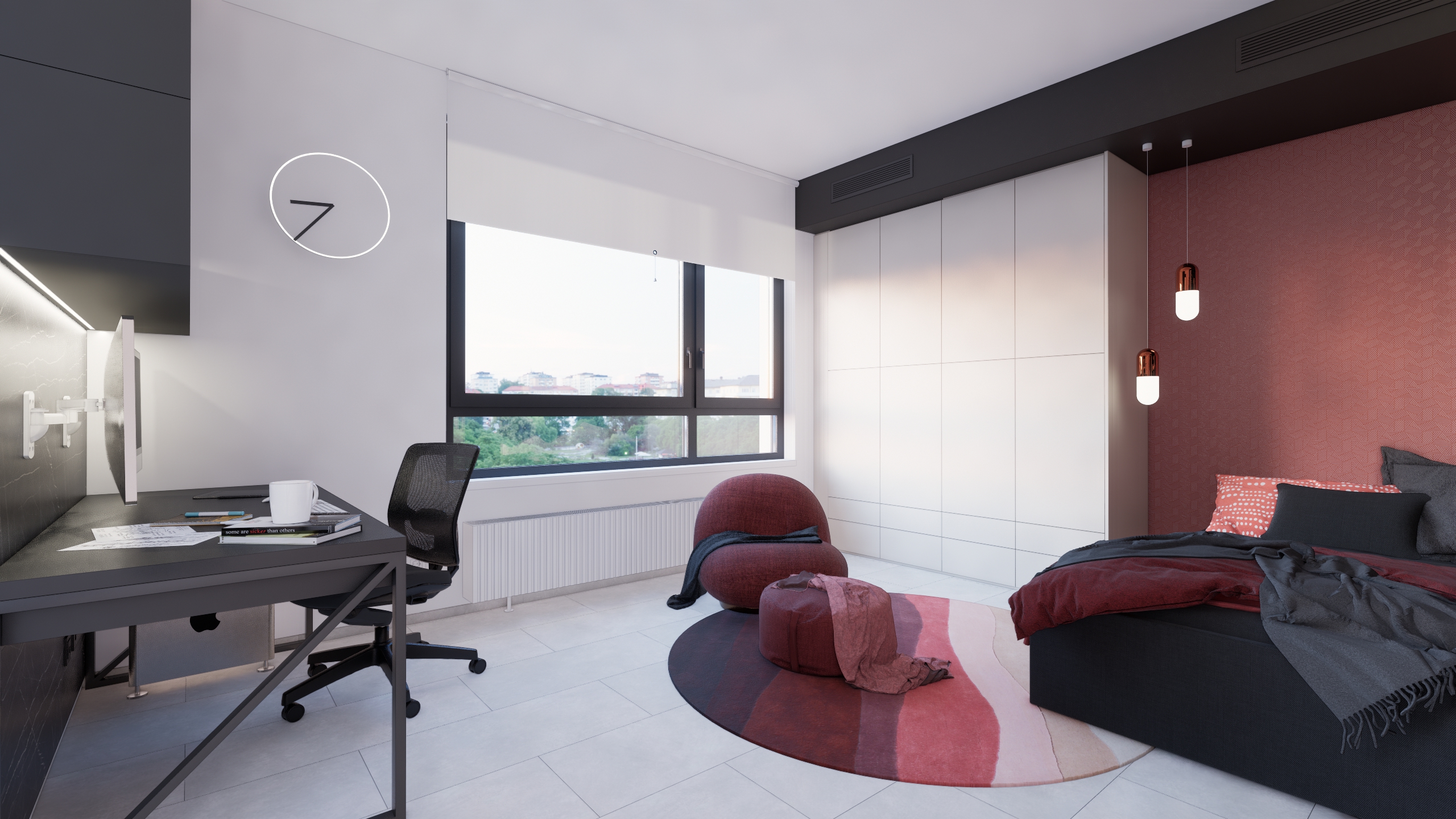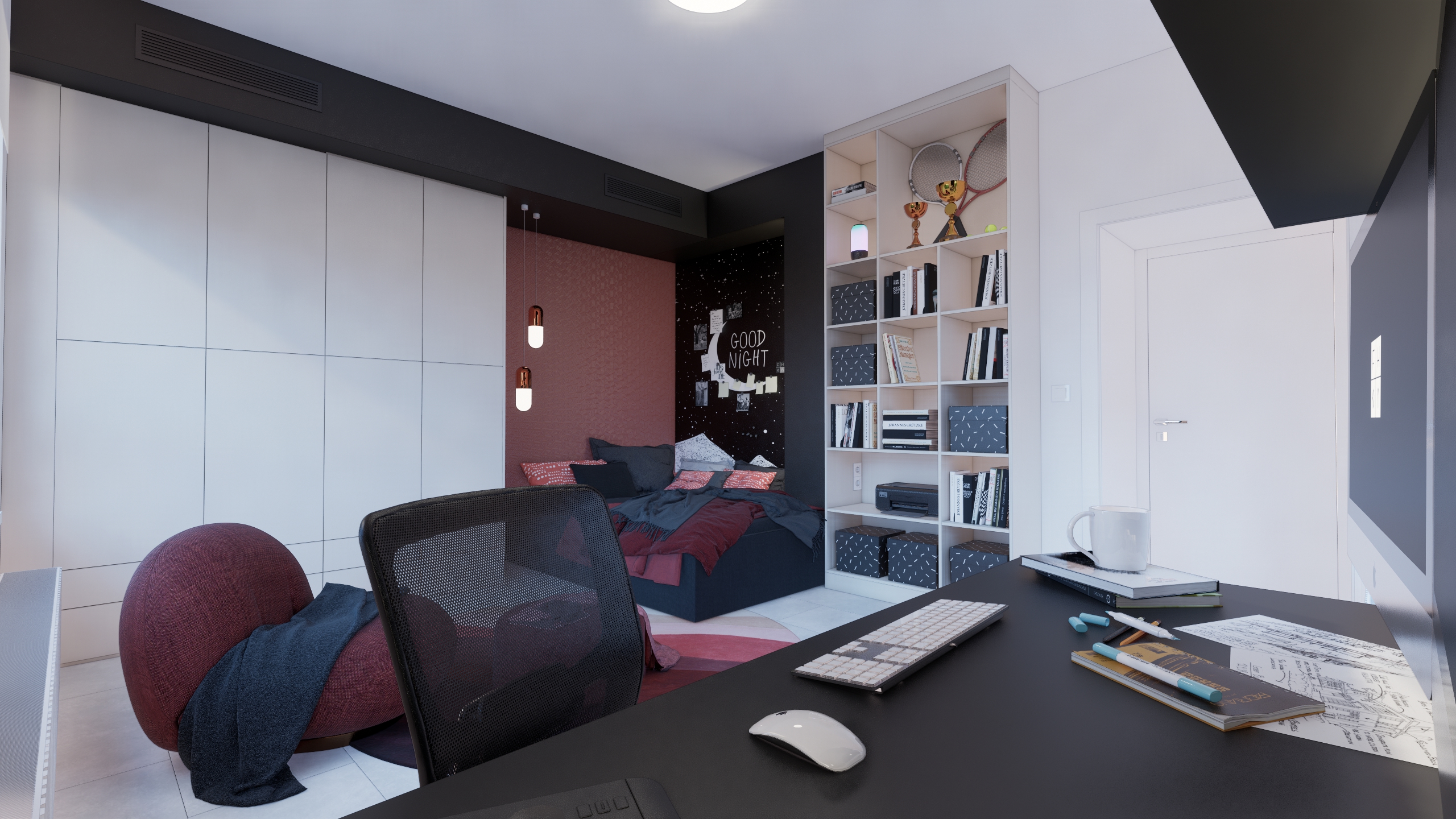 Children's room for a younger child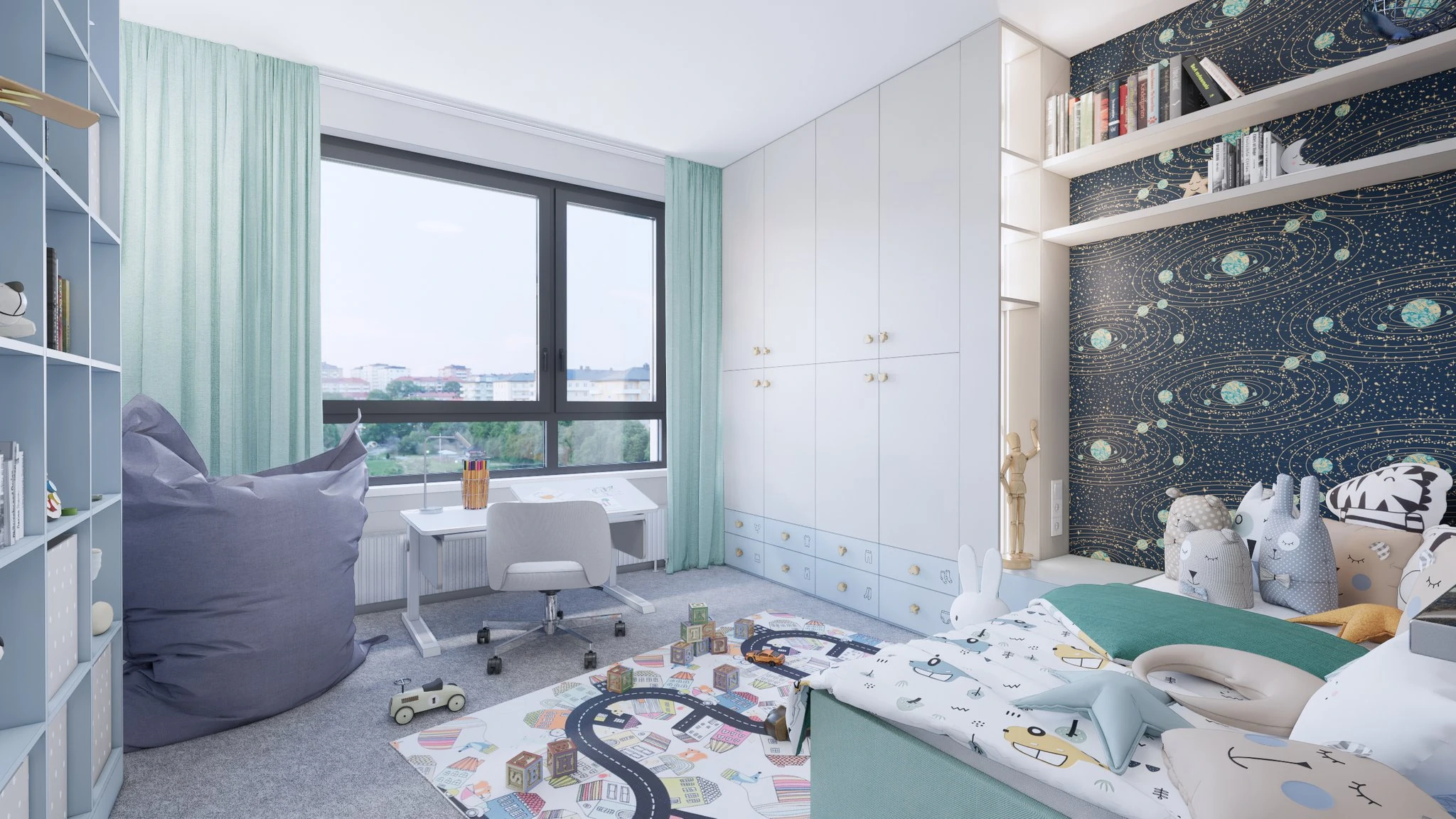 Guest room
Bedroom and parents' bathroom